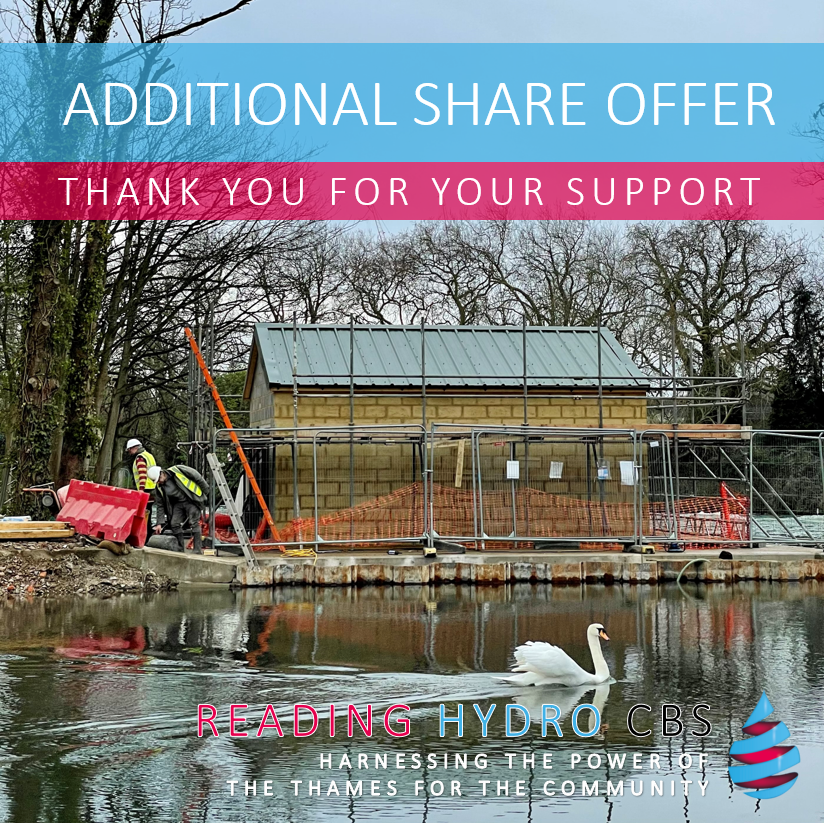 ---
OUR ADDITIONAL SHARE OFFER IS NOW CLOSED
Due to phenomenal demand, the Reading Hydro Board formally closed the Additional Share offer on Friday 26th March 2021, two weeks ahead of our target date. To say we're overwhelmed and delighted to receive such support from the Reading community is an understatement –
thank you so much for helping us make this project a success.
Investors: Further communications will be made through our offer administrators, Sharenergy, regarding your investment – we anticipate this will occur within the next two to four weeks.
Once again, thank you for your incredible support.
The Directors, Reading Hydro CBS
---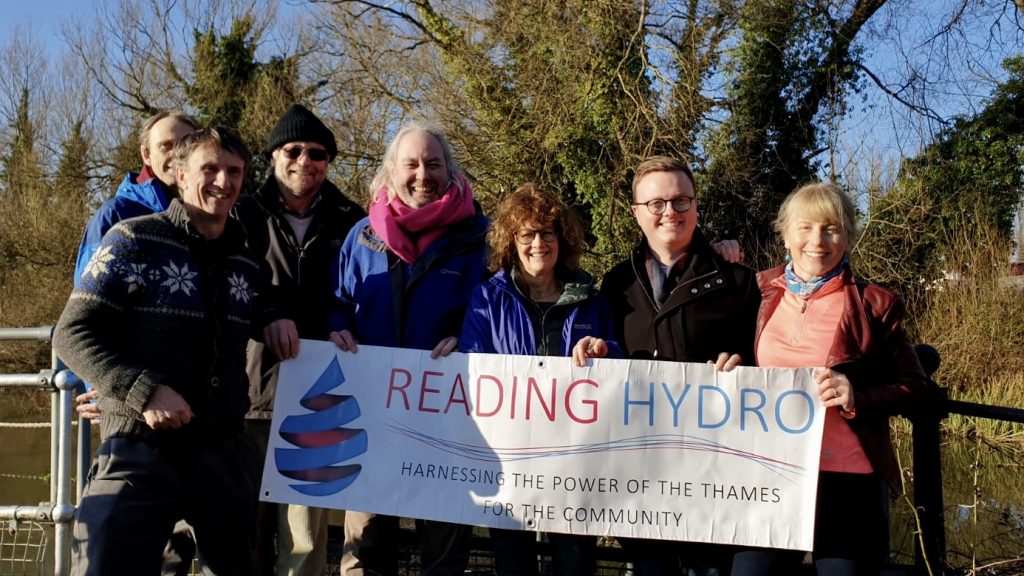 Our thanks to all the volunteers, stakeholders, shareholders and supporters who have made this project possible.