Current Directors & Advisors of Reading Hydro CBS
Our Directors come from a range of backgrounds and from across the Reading area.  They are committed to the objectives of Reading Hydro, to provide a long-term supply of renewable electricity and other educational and environmental benefits to Reading's community. Directors apply their passion and expertise in carrying out their roles.  Being a Director of Reading Hydro is a voluntary role which requires a serious commitment. 
'Advisory members' with specific skills and interests provide help with a range of duties and topics.  The Directors invite a number of advisory members to attend Board meetings.
If members are interested in taking on a more proactive role within the Society, or wish to speak about any matter with a Director, please do get it touch.
Board of Directors
Tony Cowling
FOUNDER AND TECHNICAL CONSULTANT
"Passions of mine are both renewable energy and driving forward sustainability through Education. Originating from The Reading Sustainability Centre, the Hydro project combines the two!"
Tony graduated from Reading University in the seventies with a PhD in chemistry. Inspired by sustainability, he's been involved in a variety of initiatives in Reading and beyond,  including; Reading Energy Pioneers, and the DraughtBusters project initiative of 'Transition Town Reading'. He has also built his own very low-energy house.
RICHARD MOSELEY 
FINANCE
"The Reading Hydro team have come together to achieve something very special and it's rewarding to have played my part. Schemes like this show that communities can combine our skills and resources to overcome difficult challenges and improve the world around us"
Richard first became involved with Reading Hydro as a shareholder and has been a director since 2021, responsible for commercial and financial areas, including the sale of electricity generated. He is a chartered accountant with experience across a variety of businesses from start-ups to large multinationals
Sophie Paul 
OPERATIONS
 "I delight in the smell of the water going over Caversham Weir, along with the sight and sound of power in that water."
Sophie has lived in Reading for 27 years and has a background in hydrogeology, IT development, governance and strategy. In addition, she has many years of involvement in a wide range community projects in the UK and abroad.
ARABELA SILVA
DIGITAL
"I'm passionate about making a positive impact on people's lives. I believe we can, and should, be using more technology for good, looking primarily at social, environmental and sustainability issues."
I have over 20 years experience working in technology and take pride in continuous learning, always seeking opportunities for growth and to contribute in my local community. I've been aware of the Reading Hydro CBS from its very early days through local tech groups, and am very excited to volunteer to assist with the next stages of the project.
Sally Waterman
CO-CHAIR and COMMUNICATIONS
"This ambitious scheme will not only harness the power of water for the benefit of the community, but it will also be a prominent feature in an area that will be much improved by its existence and an educational resource for everyone."
Sally has lived in Reading since completing her PhD in microbiology at Reading University in 1982. Since then she has worked in a wide range of operational and strategic roles in the pharmaceutical industry for both large multinational companies and small UK start-ups. She was the previous chair of OBN, a not-for-profit organisation that provides support to life science companies to help them grow.
Anne Wheldon
CO-CHAIR and PEOPLE & ADMINISTRATION
"We urgently need more renewable energy supplies to tackle the climate emergency. Hydropower is an important part of this, and where better to have it than in Reading."
Anne has a PhD in environmental physics, and spent most of her career in sustainable energy and international development. A large part was at the University of Reading, running the MSc in Renewable Energy and the Environment. After that she was technical director and adviser for the sustainable energy charity Ashden. A main theme of her career was encouraging people to look critically at numbers and ask questions about them.
ADVISORs
David Whipple 
"I keep my hydro skills refreshed by helping my grandchildren dam streams on the beach on holiday."
David's whole career has been working with water.  Now retired, he previously worked for a big Reading-based engineering consultancy as a hydraulic specialist on both large dams and hydro-electric projects and numerous smaller dams, weirs, river training works, flood defences and fish passes overseas and at home.
Michael Beaven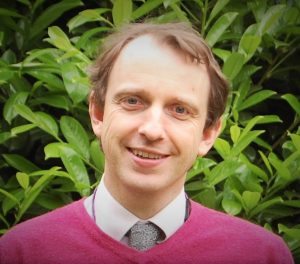 Michael has a background in finance and fundraising in the voluntary sector, and works for Our Community Enterprise, an employee-owned company based in Maidenhead.  He is also a Director of MaidEnergy, a renewable energy co-op that has installed 100kW of solar panels on community buildings, financed by a Community Share offer to the public. Michael has seen new turbines start generating renewable electricity elsewhere on the Thames, and inspired by that work is helping make this happen in Reading too.
Chris Brook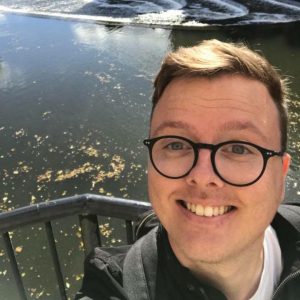 A civil servant and Geography graduate of the University of Reading, Chris has considered Reading his home for the last 10 years. With a keen interest in clean, sustainable energy, Chris offers both administrative and communications advice to the project, as well as taking on graphic design projects on behalf of the Society.